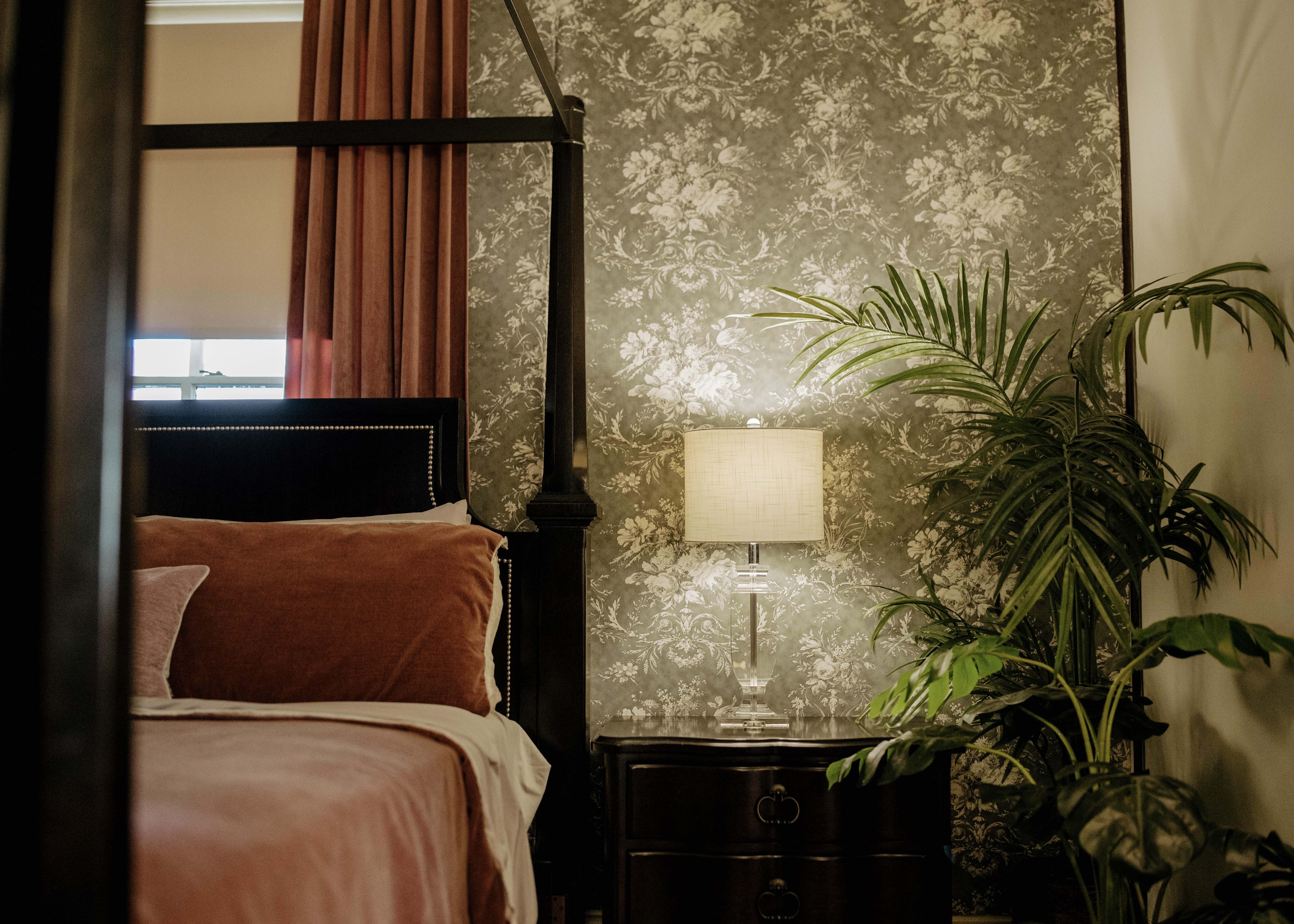 We've reimagined a staid, traditional, Southern bed & breakfast as a boutique mountain inn with a vibrant coffee lounge, a vintage curiosity shop, collabs and themed weekends with local businesses, redesigned guest rooms… all right in the middle of downtown Blue Ridge, just 90 minutes north of Atlanta.
If you have never stayed at a b&b, here's what you have been missing out on. We've put together five reasons why we think you should start a new annual tradition of staying at a boutique hotel in the mountains – the Blue Ridge Inn Bed and Breakfast!
1. FOR THE LOVE OF FOOD
There's nothing better than a scrumptious breakfast being served to get your day started. Unlike chain hotels, you are not served with the usual, standard continental breakfast. We take food seriously, and so the taste is unbeatable! Enjoy a big home-cooked breakfast in the morning with a different delicious meal each day: Egg and cheese soufflés, blueberry stuffed French toast brioche, frittatas, quiche, yogurt parfait with fresh berries and granola, home-made fruit muffin sourced from local producers, savory pimento cheese biscuits… you'll be spoiled with all the yumminess. Prepared to your liking, this complimentary breakfast is filled with local flavors and may just be the highlight of your day.
2. FOR THE LOVE OF ADVENTURE
Our little hotel is located in the picturesque, quaint North Georgia mountain town of Blue Ridge. Whether you choose to visit us during winter, summer, spring or fall, there's something for every type of enthusiast. From hiking to local waterfalls to whitewater rafting, horseback riding, boat rides, tubing, kayaking and biking… there's no end to the adventures you can choose from. If you'd like us to curate your trip, we'll happily recommend some of the top things to do in the area and help you customize an itinerary during your stay at the Blue Ridge Inn.
3. A PERFECT VACATION
Whether you prefer personalized check-in to meet one of the team or self check, everything about your vacation is going to be a unique experience. At the Blue Ridge Inn Bed and Breakfast, each guest room at the boutique hotel has a unique character to it. They are individually designed, gently themed and well restored to create a memorable relaxing and rejuvenating stay away from the grind of daily life.
4. PERSONALIZED TO YOUR TASTE
We want to create a personalized, enjoyable and memorable stay for each of our guests. How difficult is it to get a staff's attention at a hotel? Multiple calls, follow-ups, change of rooms, none of that happens at our little inn. We go the extra mile to ensure you feel welcomed and enjoy a comfortable stay. Since we serve a limited number of guests at a time, it allows us to provide more personalized attention and assistance to our guests.
5. RELAX AND RECHARGE
Located in one of the most spectacular regions of the Southeast, our boutique hotel offers a great escape to those seeking a breath of fresh air, gorgeous sunsets and peaceful surroundings. With historic charm and a perfectly central location steps from everything, you're sure to remember your trip for years to come. To stay at the Blue Ridge Inn Bed and Breakfast is to enjoy a stress-free sojourn away from the pressures of modern life.
This year, venture beyond chain hotel stays and experience the best Southern hospitality at our elegantly restored boutique inn. Stay at the award winning b&b located in heart of historic downtown Blue Ridge.
Think of us as Your Home in the Mountains.