Country, blues, classical, classic rock, jazz standards, gospel, even yacht rock… we take music pretty seriously around here so you never know what you'll hear wafting gently down the halls of the inn. Of course being in North Georgia, in the foothills of the great Appalachians, bluegrass and country music have a strong tradition and we honor that incredible history.
If you book your stay in our Appalachian room, the artwork reflects the landscapes of the area and also pays homage to a young Dolly Parton, the indisputable queen of country music, with framed vintage prints of her from the 1970's.
Visit the peach themed lavatory of our coffee shop and you'll hear our Georgia Peach playlist consisting of songs about Georgia: various versions of Georgia on my Mind, Midnight Train to Georgia, Devil Went Down to Georgia and many more.
You can also request a turntable and record stack for your room to enjoy during your stay. We're happy to provide a carefully curated selection of classic records for you to listen to while you're here. This idea began when a couple celebrating their 40th wedding anniversary discovered the record player in the library, put on a classic Ray Charles album, and spent the evening dancing in each other's arms. The next morning at breakfast, they told us how transported they were, nearly moving us to tears, and all agreed on the profound power of music to evoke nostalgia, sooth emotions, delight and move us.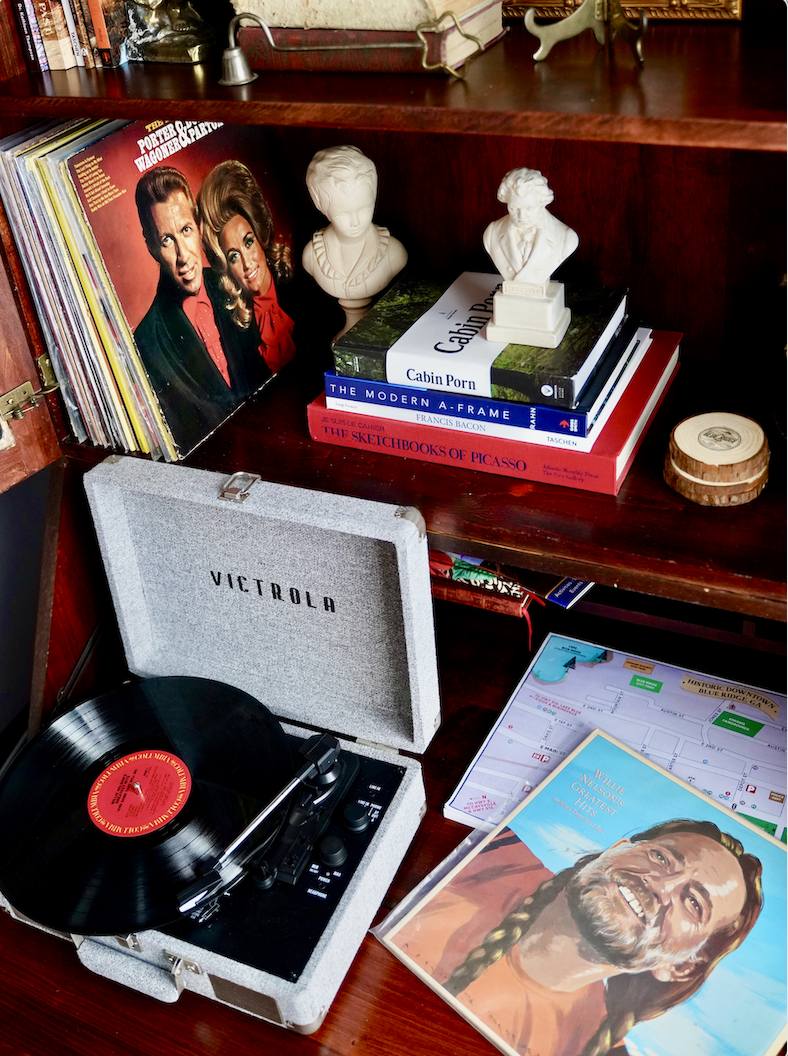 We also welcome you to take a (virtual) visit to the inn at any time by enjoying our curated playlists on Spotify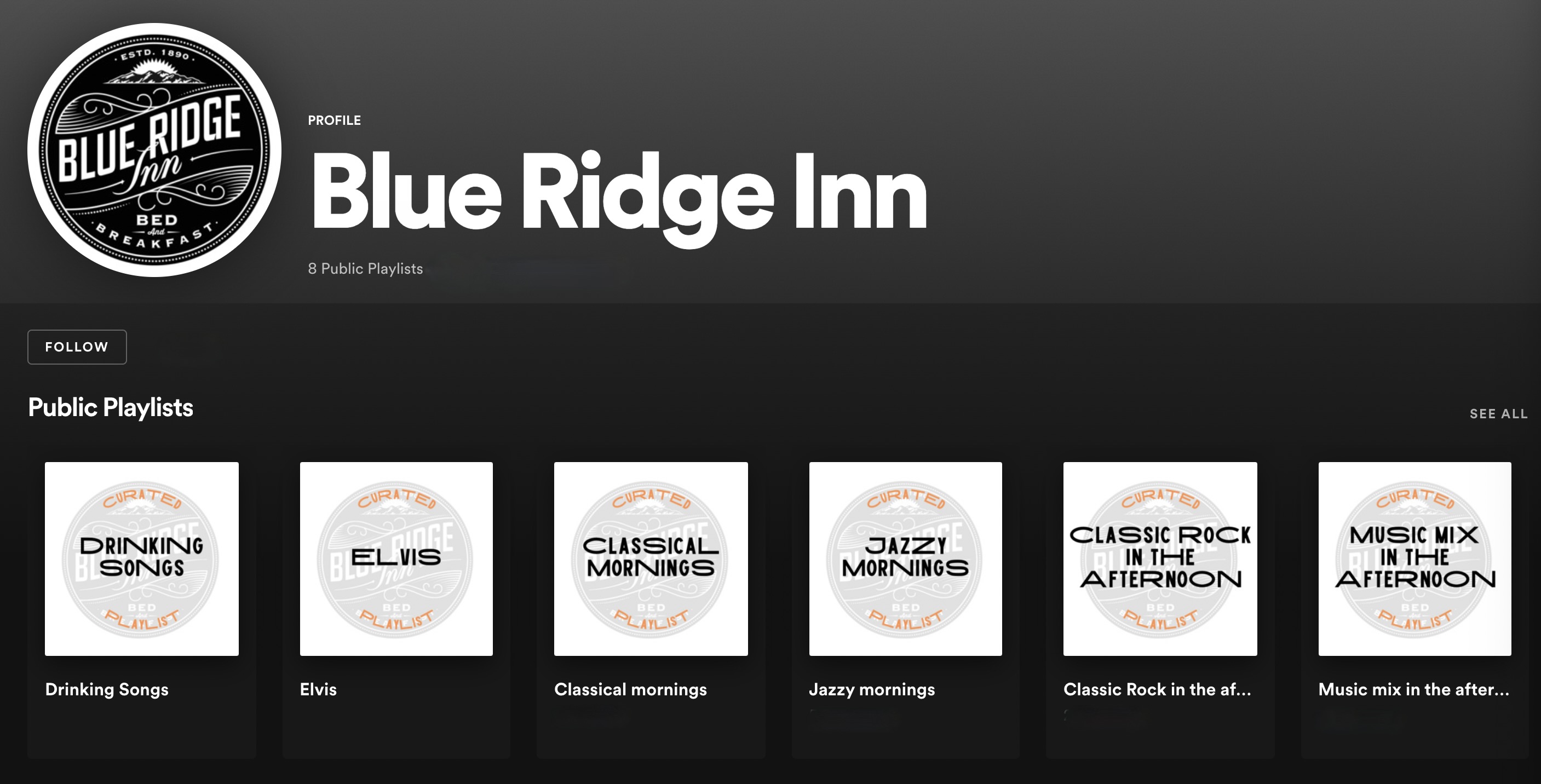 Playlists include: Drinking Songs, Elvis, Classical Mornings, Jazzy Mornings, Classic Rock in the Afternoon, Music Mix in the Afternoon, Georgia Peach and Christmas at the Inn.
Additionally, all guest rooms have a QR code on the card next to the door which easily allows you to stream these curated tunes while you are staying with us.